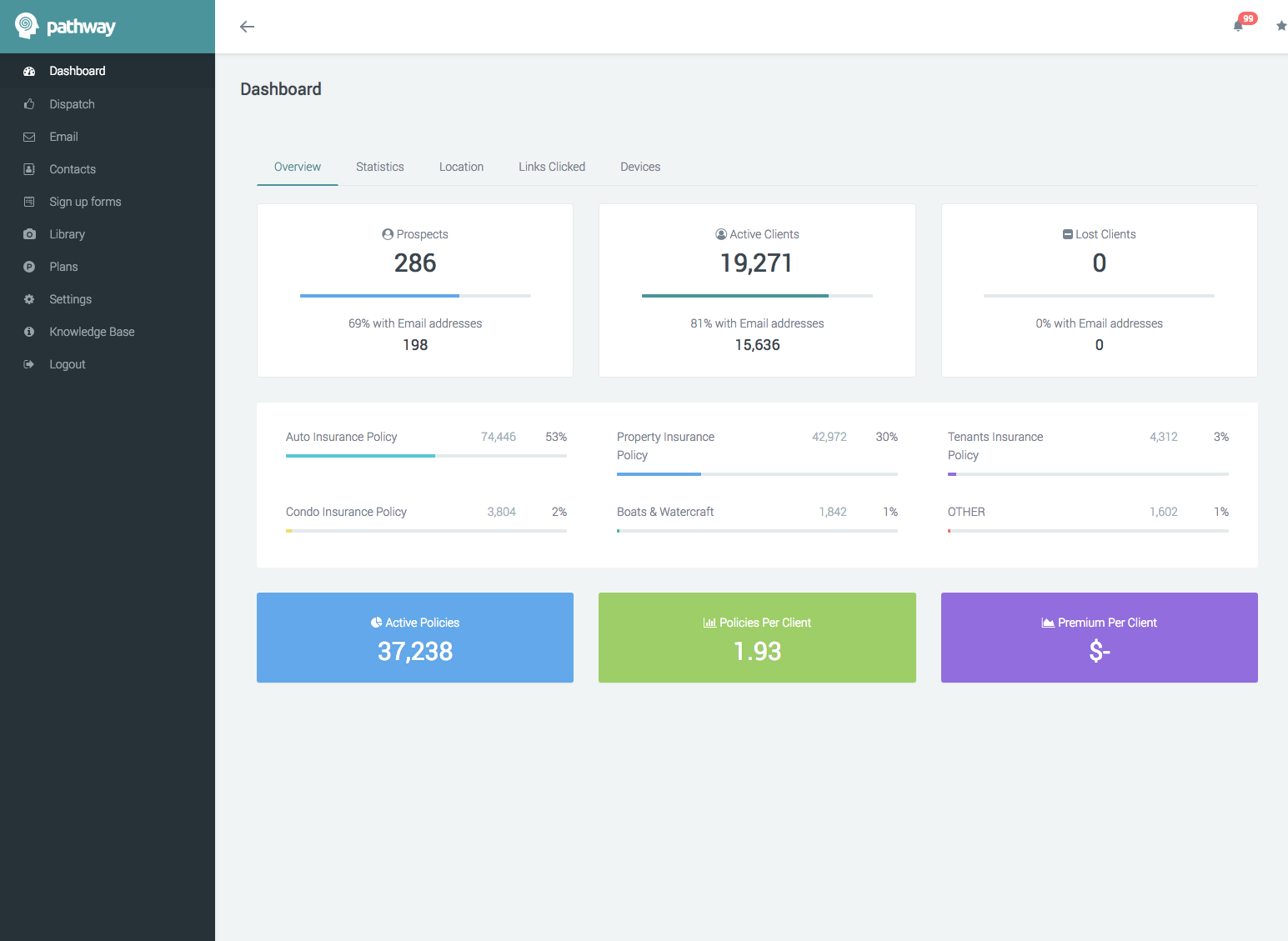 When it comes to improving your marketing campaigns over time, capturing accurate data is essential. So, to help you put your finger on the most useful metrics and trends for your marketing campaigns, we rolled out a new and improved dashboard this month that offers robust filters so you can drill down data by date, subscriber, policy, or just about any criteria you like.
Here are the highlights:
See the Big Picture at a Glance
Our new Overview tab puts your most important marketing metrics front and center so you can easily see how many prospects, active clients, and lost clients you have as well as what percentage of working emails you have for each group. It also breaks down all your policies by category and percentage so you can see which categories are thriving as well as where you have opportunities for growth.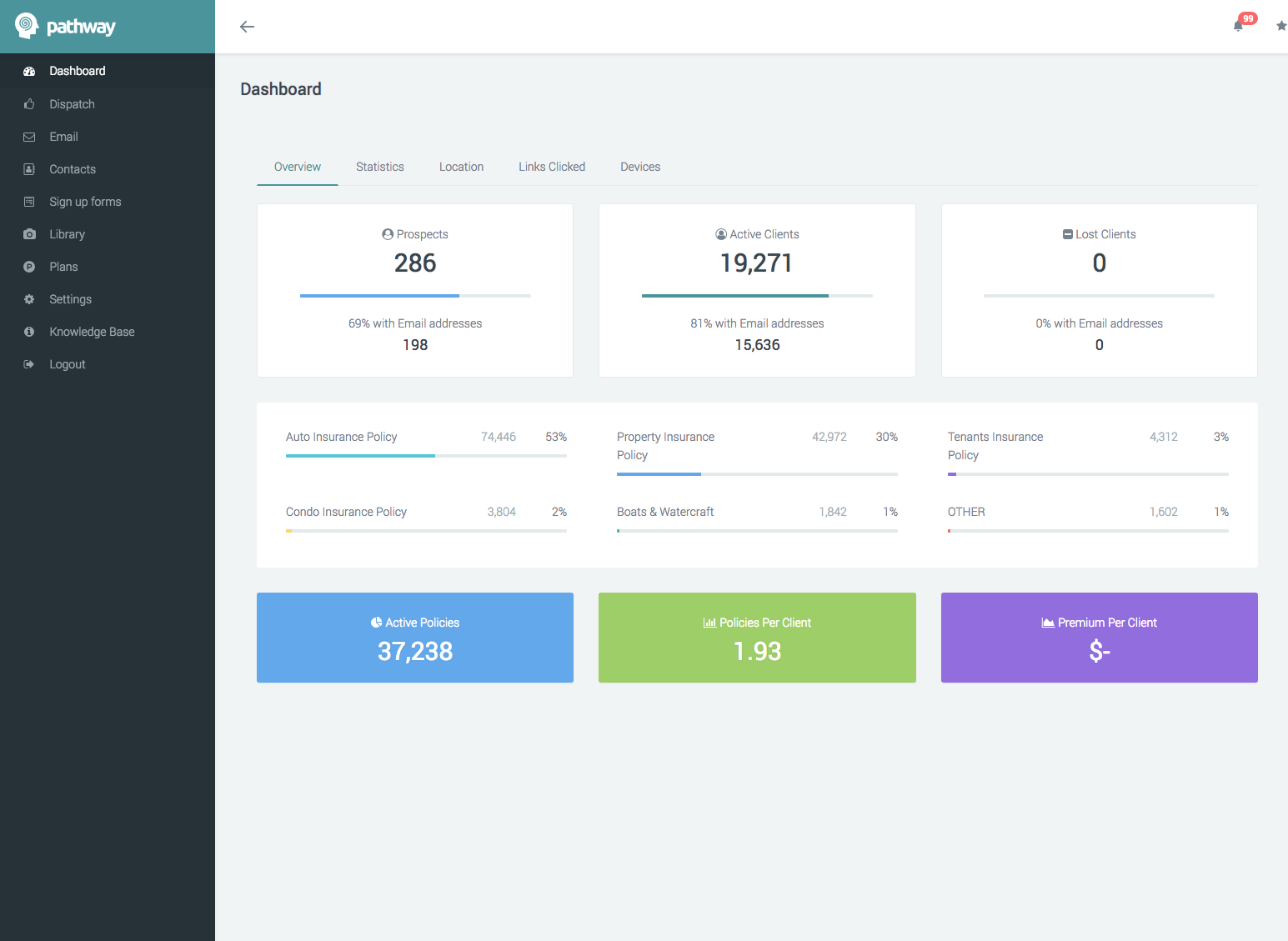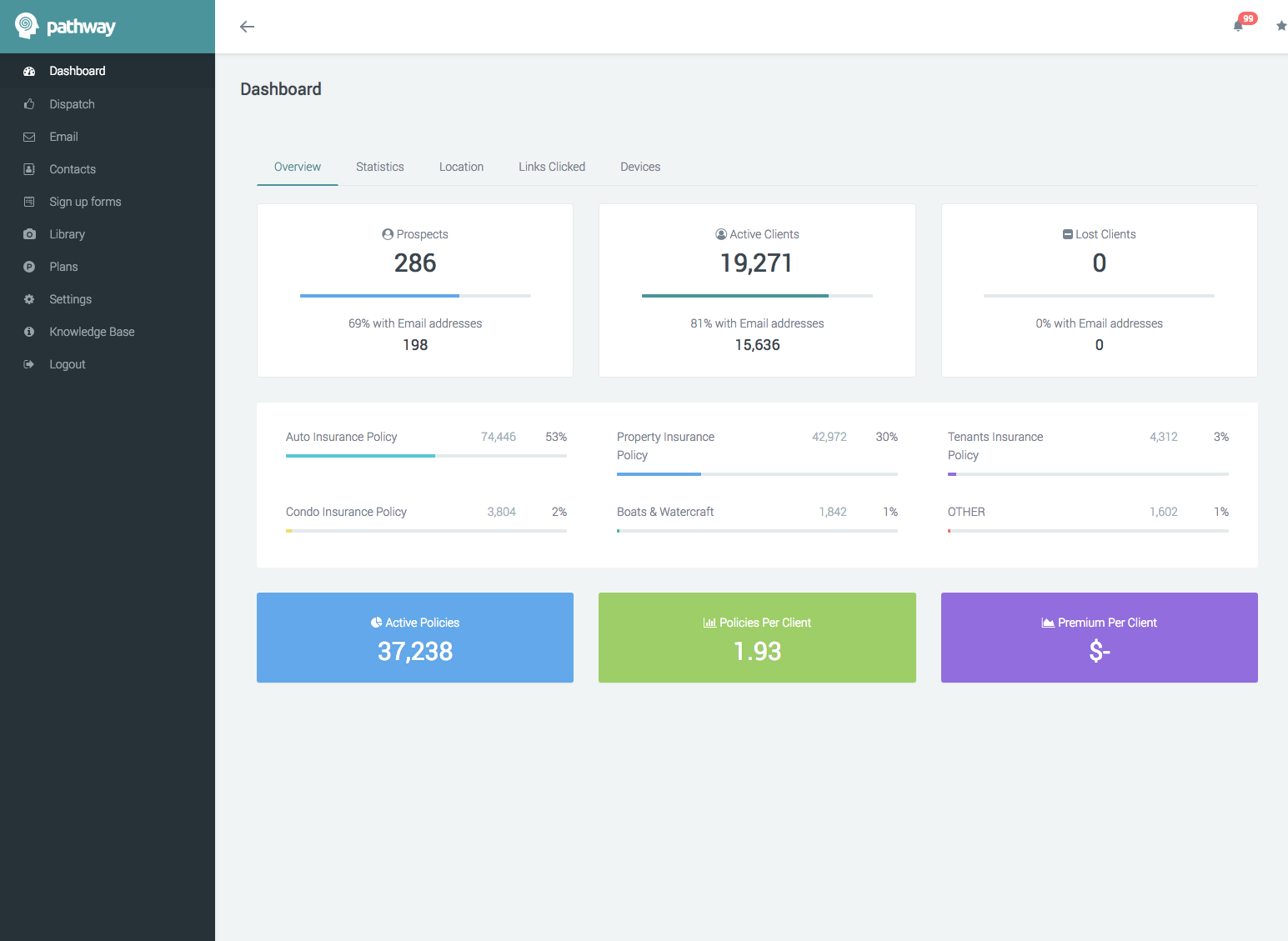 Track Your Email Performance with Clear Statistics
Not sure if your email campaigns are connecting with your audience? Find out for sure using the Statistics tab. It details the open rate, click rate, bounce rate, and the number of unsubscribes so you can determine which campaigns are underperforming and may need to be tweaked.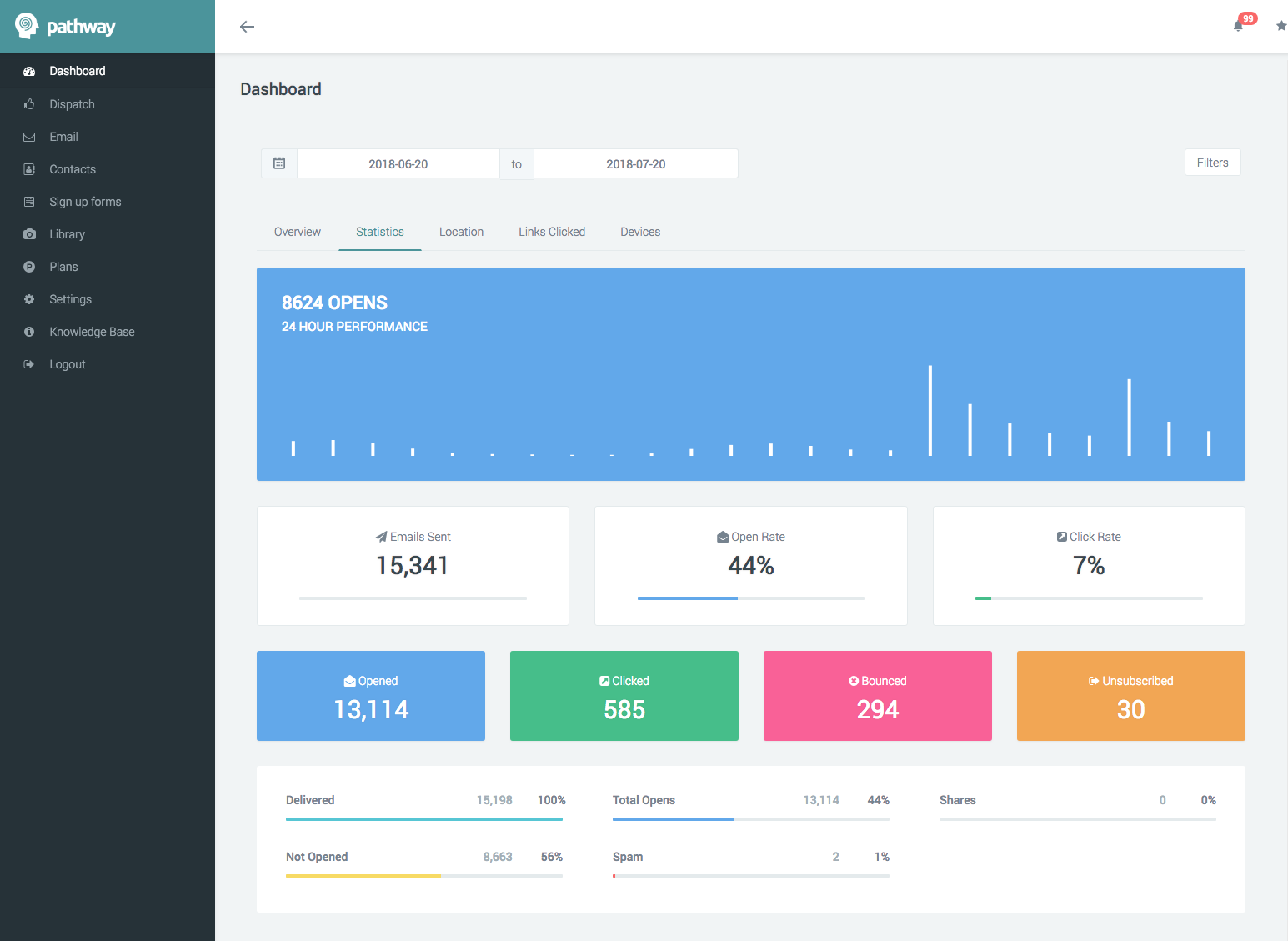 Pinpoint Your Subscriber Locations
The Location tab on the dashboard helps you identify which countries and cities are most popular among your email subscribers.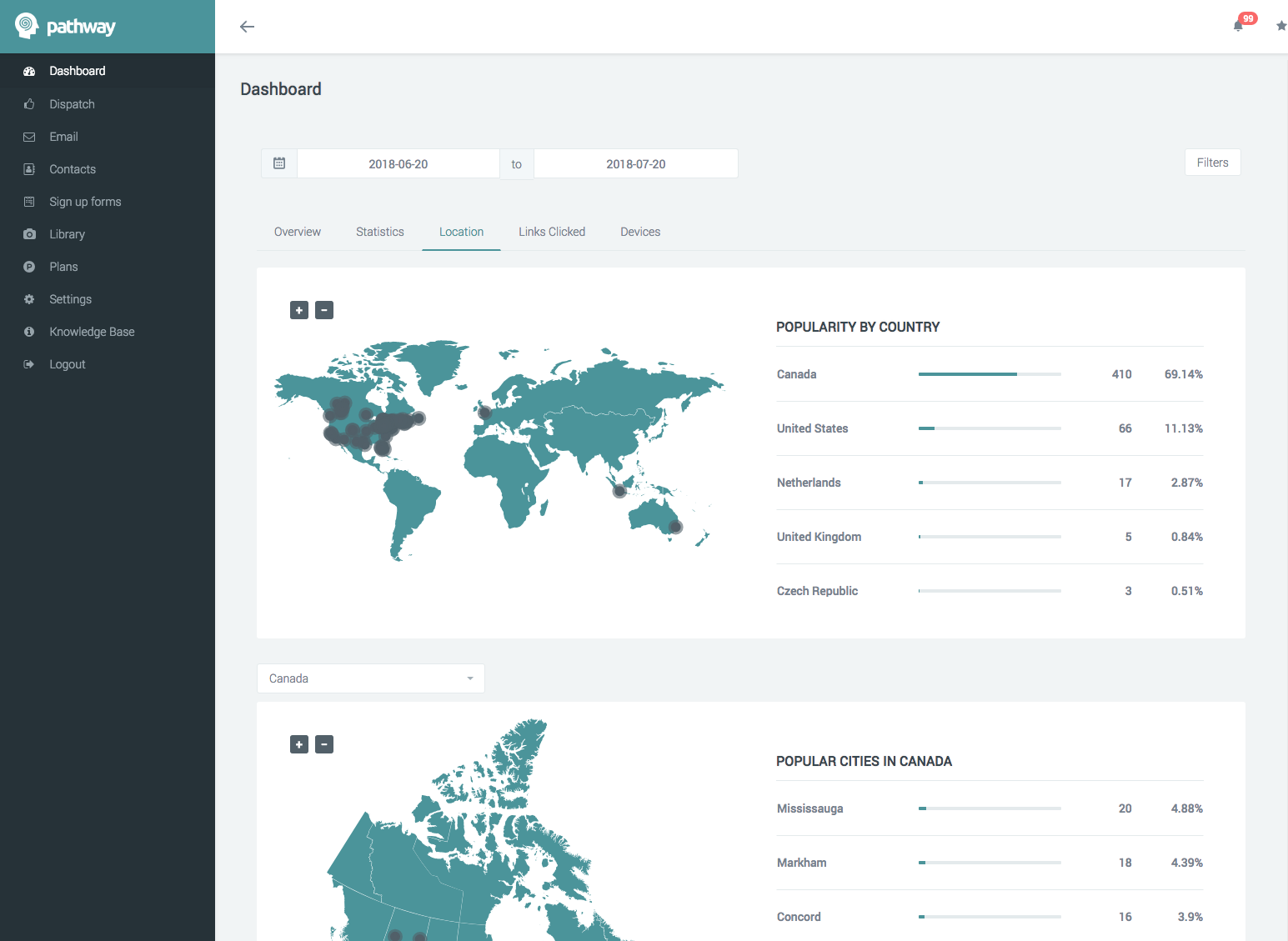 Check Subscriber Engagement
Find out who your most engaged subscribers are using the Links Clicked tab on your dashboard. The data-rich Activity Stream lets you drill down to specific policyholders so you can search for a particular client and see how many emails they have opened and which links inspired them to click.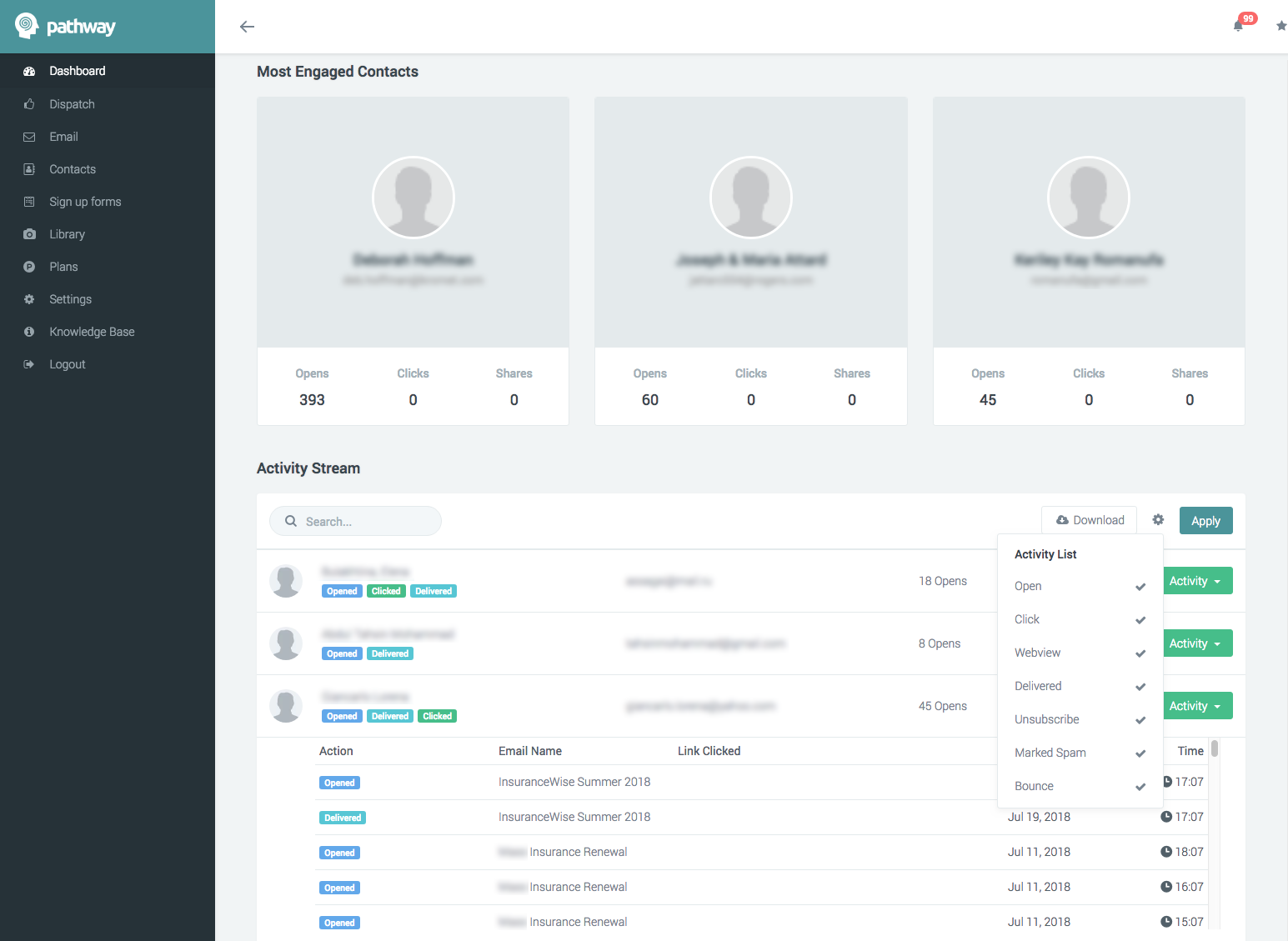 Discover Which Devices Clients Use to View Emails
Don't know if your clients are viewing emails primarily on a desktop or a smartphone? Use the Devices tab on your dashboard to find out for sure. It also lets you know the most popular mobile device and the top email services your subscribers use so you can ensure your emails are optimized to perform well on the most popular devices and don't get flagged for failure to meet the standards of a particular email service.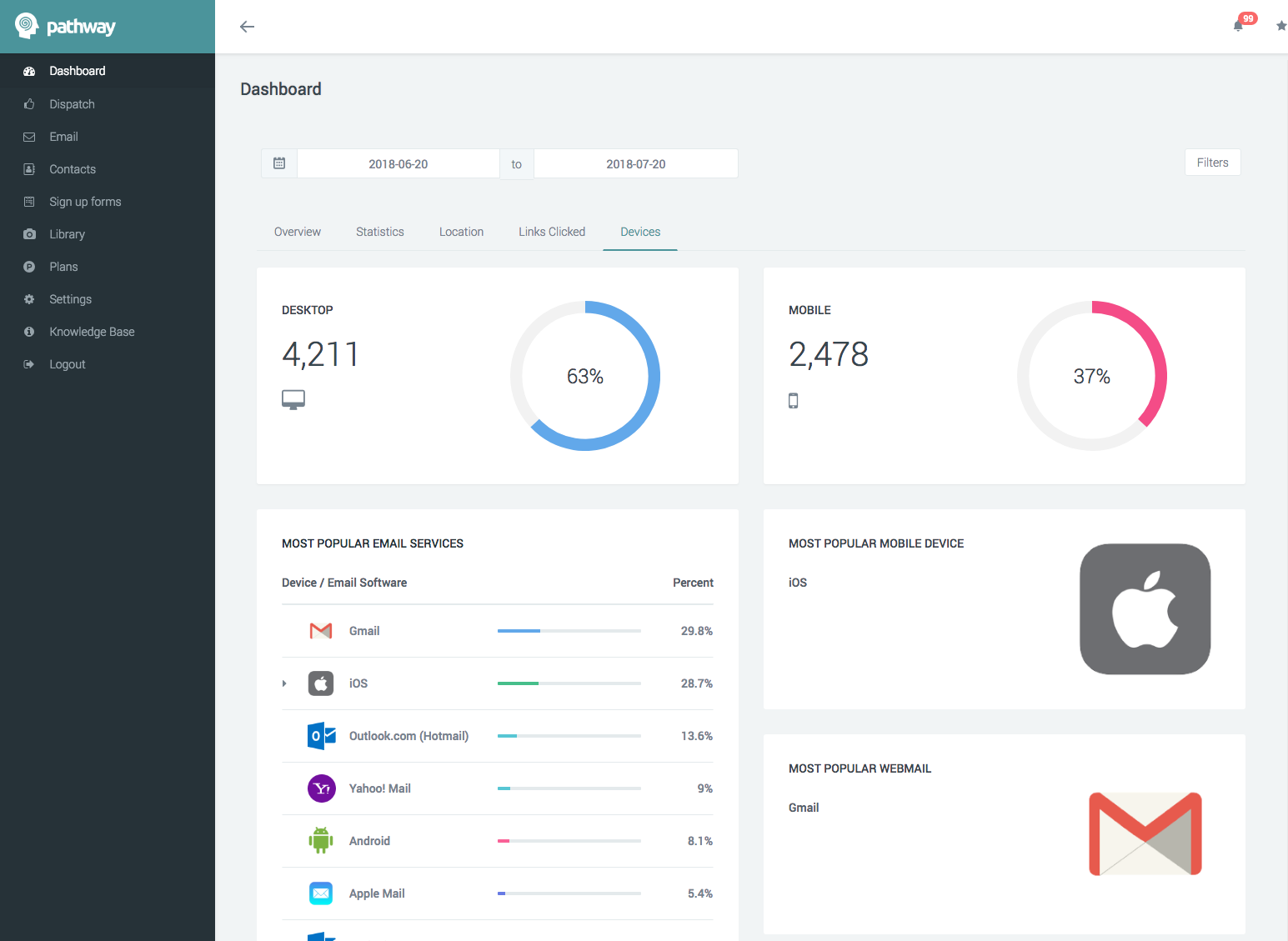 Still have questions about how to make the most out of your new and improved dashboard? Schedule a personalized demo with us today!